Cattery Bulykin, From Russia With Love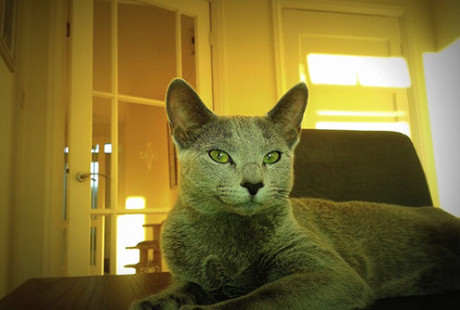 I am the one they call Archangel,
in my ancient land of birth.
And only those who are loved by me,
will understand my worth.
I am the best kept secret of the Russians,
on my guard, smart patient playfully cool.
I am understated beauty,
your home is where I rule.
With fur of liquid silver,
a living moving dream.
My eyes have wisdom beyond the known,
drowned in vivid green.
I am every cat you've ever loved,
I have been born here just for you.
So never forget the purrrfect cat,
The Majestic Russian Blue.